Welcome! On behalf of the Officers of the Danbury Township Police Department, I want to welcome you to our website.
We are committed to providing professional services to the residents of Danbury Township and our visitors. The Department is dedicated to a standard of excellence in promoting and maintaining a safe and secure community by adhering to our mission statement and guiding principles.
"The Danbury Township Police Department, working in partnership with our community, will provide a high level of service through law enforcement and the protection of life, property, and the constitutional rights of those we serve. Additionally, we will work together with our community to identify needs and assist in problem solving."
Dedication

 

- 

We are dedicated to our chosen profession, our community and ourselves.

Integrity - 

We hold ourselves accountable to the highest level of honesty, truthfulness, and ethical conduct in all matters private and public.

Courage - 

We undertake our endeavors in adversity without hesitation and with an audacity unmatched by others.

Empathy - 

We treat others fairly and respectfully.
I encourage you to visit our page often for updated information. Together we can ensure the highest level of safety and security that our residents and visitors deserve.
Sincerely,
Michael S. Meisler
Chief of Police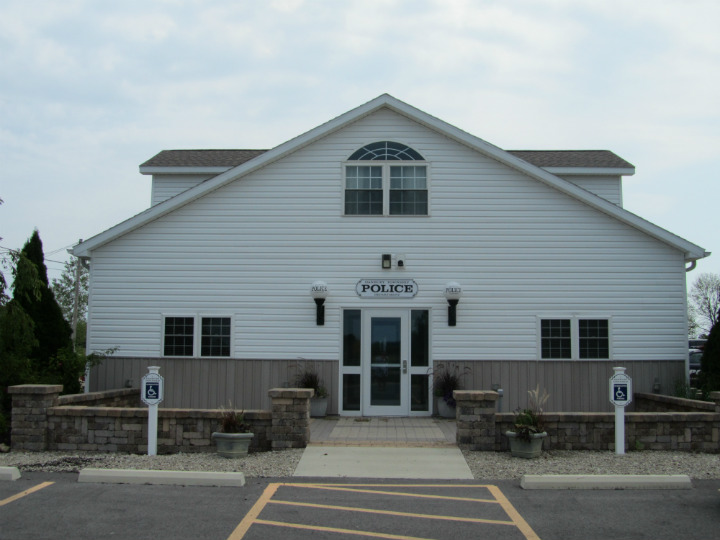 Chief Michael S. Meisler
Phone: (419) 732-2549
Fax:     (419) 732-1516
Email:  dtpd@danburytownship.com or
policechief@danburytownship.com
      EMERGENCY - DIAL 911
The Police Department is located at
419 S. Bridge Road (SR 269 South).
View on Map
Non-emergency calls may also be placed at The Ottawa County Sheriff's Office (419) 734-4404