Danbury Township is governed by a non-partisan board of three Trustees and one Fiscal Officer, all of whom are elected for a four-year term. The board meets in public session on the second and fourth Wednesday each month at 6:30 p.m. on the first floor of Township Hall. Their areas of responsibility include roads, parks, cemeteries, fire and police departments, zoning, fiscal management, budgets and maintenance of public records.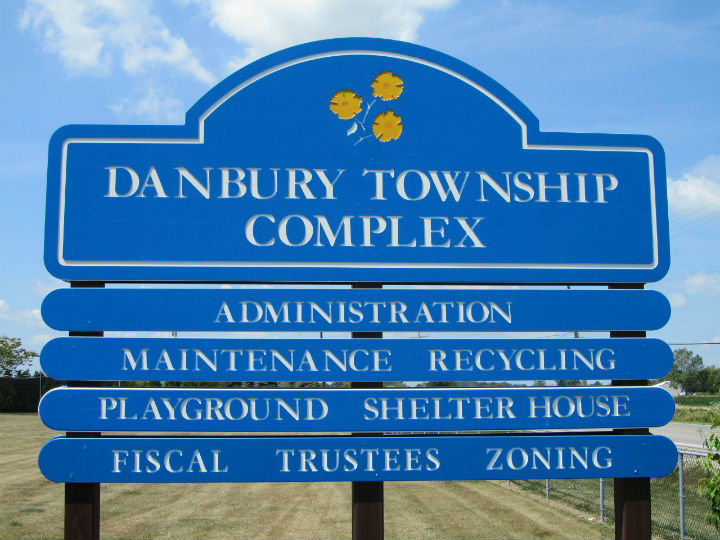 Meet Your Elected Officials
Meeting Schedule & Notifications
The Board of Trustees meet in public session on the 2nd and 4th Wednesday of each month at 6:00 p.m, unless otherwise noted. Meetings are held in the meeting room of the Township Hall located at 5972 E. Port Clinton Eastern Road, Marblehead, Ohio 43440.
2020 Trustee Meeting Schedule
September 23, 2020
October 14, 2020
October 28, 2020
November 11, 2020
November 25, 2020**
December 9, 2020
December 23, 2020**
* Change in Regular Schedule
** Subject to Change
Board of Trustees Approved Meeting Minutes
The only official public record of Danbury Township is the paper file(s) located at Danbury Township Hall. The official approved copy of township minutes including attachments and references is available for review or purchase. Contact the Township Fiscal Officer at (419) 732-3039 or via email fiscalofficer@danburytownship.com to make arrangements for record review or purchase or fill out & submit the Public Records Request form.
December 11, 2019
December 23, 2019
      Organizational Minutes
      Special Meeting Minutes 
      Regular Meeting Minutes 
January 8, 2020
January 22, 2020
February 12, 2020
February 26, 2020
March 11, 2020
March 25, 2020 - Cancelled
April 8, 2020
April 22, 2020 - Cancelled
May 13, 2020
May 27, 2020 - Cancelled
June 11, 2020 - Changed due to inclement weather
June 24, 2020
July 8, 2020
July 22, 2020
August 12, 2020
August 26, 2020
September 9, 2020
September 23, 2020
October 14, 2020
October 28, 2020
November 11, 2020
November 25, 2020**
December 9, 2020
December 23, 2020**
* Change in Regular Schedule
** Subject to Change