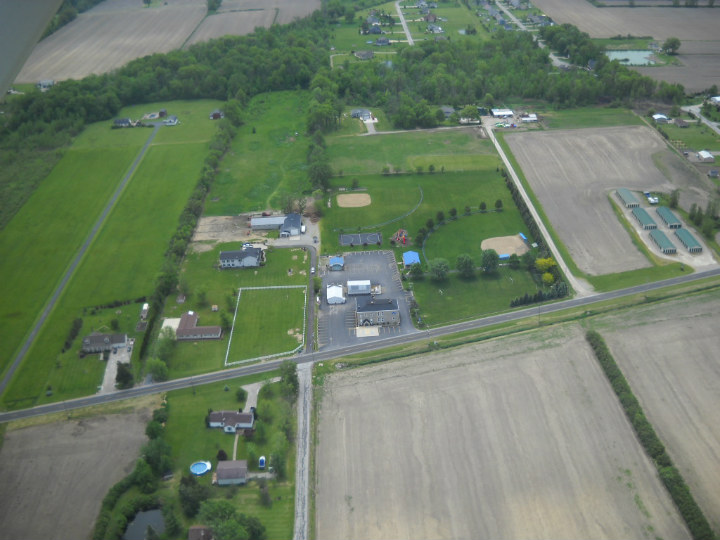 Danbury Township encompasses are area of 17.76 square miles which includes 32.75 miles of Lake Erie, Sandusky Bay and Harbor shoreline. The historic Village of Marblehead is located at the east end of the Township. The permanent population of Danbury is 4,264 with an additional 903 residing in the Village. Seasonal homes, condominiums, marina, campgrounds, cottages and recreational vehicle parks are home to a population of several thousand summer-only residents. Danbury was named for the original settlers who arrived from Danbury, Connecticut and became a township on March 6, 1840. The Village of Marblehead was incorporated in 1891.
MISSION STATEMENT
"The Mission of the Danbury Township Board of Trustees is to provide fair and representative government for all citizens, to foster pride in the community, to ensure fiscal solvency, to preserve and protect natural and historical sites, and to operate within the parameters of the laws of the State of Ohio while making certain that the Township remains an enjoyable place to live for both permanent and seasonal residents."
Zoning Office Hour Changes
Please be advised that the Zoning Office will be CLOSED at Noon, Friday, September 23, 2022.
Please be advised that the Zoning Office will be CLOSED for the following Wednesday evening hours:
ROUNDABOUT CLOSURES AND DETOURS DURING CONSTRUCTION
9/6/22 through 11/15/22
09.20.22 UPDATE FROM TRUSTEE ROZAK
In addition to the current barricades and signage at SR 163 and Margaret, N. Perryview, Hidden Beach and Strause Lane, a 36" x 36" Do Not Enter sign will be placed at the northeast corner of each street. Residents of these four streets will still be able to drive southbound and turn onto SR 163.
A portable message sign will also be installed on SR 163 in this vicinity. The message will state something similar to "Mazurik Boat Traffic use Erie Beach Road".
Lastly, ODOT will conduct a study at the "triangle" (Hartshorn, Bayshore, SR 163) to determine how this intersection can be made safer. Studies take months to complete, so in the interim and possibly by the end of this week, new pavement markings will be put in place at this location. 

Click Here to view the diagram below more clearly.
---
(All information on our website regarding the new Roundabout has been provided by ODOT and will be updated with changes when we are notified by ODOT).
The start date of the SR 163 roundabout project is September 6, 2022, with a weather-permitting, projected completion date of November 15, 2022. Traffic will be maintained on SR 163 in a single bi-directional lane with temporary traffic signals. There will also be a temporary traffic signal located at N. Riedmaier in timing with the SR 163 temporary signals during construction.
Below is a summary of the construction and detours:
The southern half of the SR 163 roundabout and Englebeck Rd. will be the construction area while traffic is maintained as described above on the northern half of SR 163. Englebeck Road will be closed at SR 163. The Englebeck Road detour is Bayshore Road or Quarry Road to Bayshore or Church Road to Bayshore.
The northern half of the SR 163 roundabout and N. Shore Blvd. will be the construction area while traffic is maintained as described above on the southern half of SR 163. N. Shore Blvd. will be closed at SR 163. The detour will be SR 163 to Erie Beach Road.
Access to Mutach's and Dollar General will be maintained throughout construction.
The link below provides information, answers to frequently asked questions and a video that explains how to drive a roundabout. The first YouTube video – Roundabout Rules 1 - SINGLE LANE ROUNDABOUT is what will be constructed in Danbury Township.  
https://www.transportation.ohio.gov/about-us/basics/roundabouts
Below is the Roundabout design showing 8 streetlights. The lighting will be LED. (Click here to view better)

Brush Drop-Off Site Closing Date
The brush drop-off site located at 310 S. Bridge Road (SR 269 South) behind the dog park will CLOSE at the end of November/ Early December. For your safety, the brush area is not to be used after dusk. It typically re-opens in April. Please check back for official dates. 
Rule Reminders:
No Grass Clippings
No Rootballs or Stumps
No Plastic Bags (paper yard bags are okay to leave behind)
No Contractors
No Dumping after Dusk
This is for residents of the Township. Please only bring leaves and tree limbs. Hay bales are acceptable, but please make sure they are broken apart and take the twine string with you. Plastic and string get tied up in the machinery when it's time to mulch it.  
Free, at-home Covid Tests are available at:
https://www.covid.gov/tests 
Ottawa County General Health Department
1856 E. Perry Street (Sutton Center off Buckeye Blvd.)
Port Clinton, Ohio 43452
(419) 734-6800
8:00a.m. - 4:30p.m.
Ida Rupp Public Libraries
Port Clinton Branch
310 Madison Street
Port Clinton, Ohio 43452
(419) 732-3212
Marblehead Branch
710 W. Main Street
Marblehead, Ohio 43440
(419) 798-0477
Ida Rupp Public Library and Marblehead Peninsula Branch Library are now Life Jacket Loaner Partners with the Boat U.S. Foundation. The life jackets provided by the Boat U.S. Foundation check out for three days. A library card is not necessary to check out the life jacket. We have sizes ranging from infant to adult. Contact Marblehead Peninsula Branch Library can be reached at (419) 798-0477. 
Document Shredding & Prescription Rx Drop-off
The Danbury Township Police Department will resume accepting documents for secure shredding and and prescription drop-off services at the Police Station on SR 269. This is by appointment only to ensure an officer is present to place the items in the proper secure location. The direct number for the station is (419) 732-2549. 
Recycling at Police Station
Our recycle area at 419 Bridge Road continues to be a source of frustration and concern for both Danbury Township and the Solid Waste District. We sadly found it necessary to have video surveillance due to the abuse of the area with non-recyclables (including a vacuum cleaner, table and chairs, dishwasher, mattress and numerous other trash items). It's a great service for residents when it is used properly – and it is for residential use only. Unfortunately we have also found that a primary reason the dumpsters are overflowing so quickly is due to heavy use by businesses. This was never meant to be a service for businesses or contractors. Now it is interfering with residents being able to utilize the service. The Solid Waste District advised that if a business wishes to recycle they can make arrangements with Waste Management by calling or emailing Matthew Leis (248) 285-0330 mleis@wm.com or Republic Services by calling (800) 234-3429.
We are asking that businesses voluntarily STOP using the residential recycling area. If you know of a business that does not utilize Facebook, please help make them aware of this information. We don't want to eliminate recycling or brush drop-off but the abuse at both areas has become overwhelming for our employees. Please help us to help you keep these services and do not ever hesitate to contact the police at (419) 732-2549 to report abuse of our services.
It is the policy of the Danbury Trustees to not accept anonymous complaints regarding tall grass, junk vehicles or other nuisance concerns. A written complaint regarding issues within 500 feet of your property will be accepted and reviewed to determine what action may be taken. In the blue band above, please go to Departments, then Zoning and the tab about "Violations" for more information and to print out a complaint form.
Township Meeting Location Changes
Starting October 3 through November or until further notice, the floor in the Township Hall Meeting Room will be under repair.  All Zoning and Trustee meetings will be held at the new Fire Station, 7870 East Harbor Road (just west of Dollar General).
Wednesday, November 23, 2022, the Trustees meeting has been rescheduled to Monday, November 21, 2022 due to the Thanksgiving holiday.
Clean-Up Week/ Dumpster Days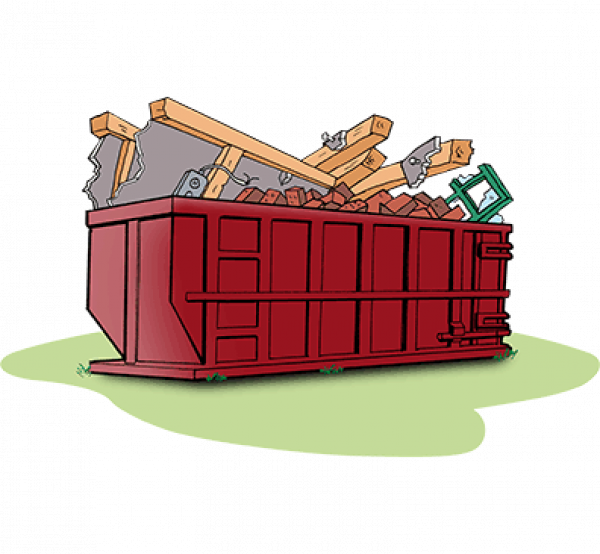 The last 2022 Clean-up Week will be held:
            Tuesday, September 27, 2022 thru
                        Friday, Septmber 30
                             9a.m. - 6p.m.
                    Saturday, October 1, 2022
                       8a.m. - 12p.m. noon
This is for residents only, not contractors.
Rules & Regulations that remain the same:
No tires
No brush
No oil
No paint
No batteries
No boats or vehicles
No propane tanks
NEW Rules & Regulations:
Employees will assist with loads up to 80 pounds. If able, you are expected to help unload your vehicle.
No loose building materials (shingles, drywall, insulation). These items must be boxed or bagged.
No metal scrapping - strictly prohibited.
No commercial loads.
Maintenance Staff has the right to refuse any load.
OSS 2022 Special Collection Schedule
Click on the image to view it as a PDF.

More information can be found at the following link to the OSS website: recycleoss.org
Danbury Township is not directly involved with this collection. Please call OSS directly for any questions: (419) 334-7222. Some fees apply for certain items. 

Household Hazardous Waste:
The Household Hazardous Waste collection and the Appliance collection will fall on the same date, but registrations will need to be done separate. That is, if a resident wants to go participate in both collections they should register for both. The following items will no longer be accepted at the HHW collection: motor oil, lead acid batteries, gas cylinders, and non-regulated putties and adhesives. Used motor oil can be taken to any number of auto service stores in the area including, Wal-Mart, O'Reilly's, and Advance Auto Part, not to mention the many local auto service stores also in the area. Similar auto service shops that sell lead acid batteries will also take the old batteries for proper disposal. Rechargeable batteries can be taken to your nearest Lowes Department store for recycling. Alkaline batteries are non-hazardous and once dead can be disposed of properly to be landfilled. Gas canisters and cylinders, including propane (accepted at the District's appliance collections), helium, Freon, isocyanates, CO2, O, MAPP gas, acetylene, argon, etc. are not going to be accepted at the HHW collection anymore. All of the remaining gases are accepted at Environmental Recycling Group and Rader Environmental.
Appliances:
There will be an appliance collection on the same date as the Hazardous Waste Collection, but registration will be necessary for both collections if the resident wants to participate in both of them. For the collection, sites will be available in all three counties. Items primarily made out of steel, including air conditioners, dehumidifiers, lawn mowers, and items containing freon will be taken at no charge. Please be sure to remove any food items inside freezers and refrigerators. Items made primarily out of plastic will not be accepted – including plastic fans and vacuum cleaners.

Information on HB 563 - Limiting local regulation of short-term rental property
On February 8, 2022, State of Ohio House Representatives introduced HB 563 to prohibit County, Townships and Municipal Corporations across the entire State of Ohio from regulating short-term rental properties. The language of the proposed bill and to track where it is procedurally, is available to view by clicking here. 
Residents are welcome to share this information with your neighbors and friends and contact via email, letter or telephone the Ottawa County, State Representatives listed below expressing your opposition or support.
House Rep. DJ Swearingen:  
Email: rep89@ohiohouse.gov
U.S. Mail:
77 South High Street 13th Floor
Columbus, OH 43215
Tel: (614) 644-6011
Senate Rep. Theresa Gavarone:
Email: sd02@ohiosenate.gov
U.S. Mail:
Senate Building
1 Capitol Square
Ground Floor
Columbus, OH 43215
Tel: (614) 466-8060
Not our Representative, but has property in Ottawa County:
Senate Rep. Bill Reineke:
Email: sd26@ohiosenate.gov
U.S. Mail:
Senate Building
1 Capitol Square
1st Floor
Columbus, OH 43215
Tel: (614) 466-8049
For additional information or updates, residents are also welcome to contact:
Trustee Dianne Rozak 
(419) 340-9359
dianne@danburytownship.com
Kathryn A. Dale, Zoning Administrator
(419) 734-6120
zoning@danburytownship.com
Appointed Positions Available
If you have interest in serving on the Danbury Township Zoning Commission (ZC) or Board of Zoning Appeals (BZA) please submit an Appointed Position Application as well as your resume to Kathryn A. Dale the Danbury Township Zoning & Planning Administrator. She can be reached at (419) 734-6120 for more questions.
The Zoning Commission meets the 1st Wednesday of each month at 6:30p.m. and is responsible for amendments to the zoning resolution and map. The Commission is comprised of 5 regular members and 2 alternates. An appointment is for 5 years, unless fulfilling a vacated seat. 
The Board of Zoning Appeals meets the 3rd Wednesday of each month at 6:30p.m. and is responsible for hearing requests on Appeals, Area Variances, Conditional Uses and Special Exceptions. The Board is comprised of 5 regular members and 2 alternates. An appointment is for 5 years, unless fulfilling a vacated seat.
To be considered for either position, your permanent residence of record must be Danbury Township. Applications will be accepted until the positions are filled.
For more information regarding Rainbow Ridge at Meadowbrook Marsh in memory of the 10 animals that perished in a barn fire Thanksgiving evening 2019 at African Safari Wildlife Park, please click on the "Community" link above in the blue band and then select the "Rainbow Ridge" button.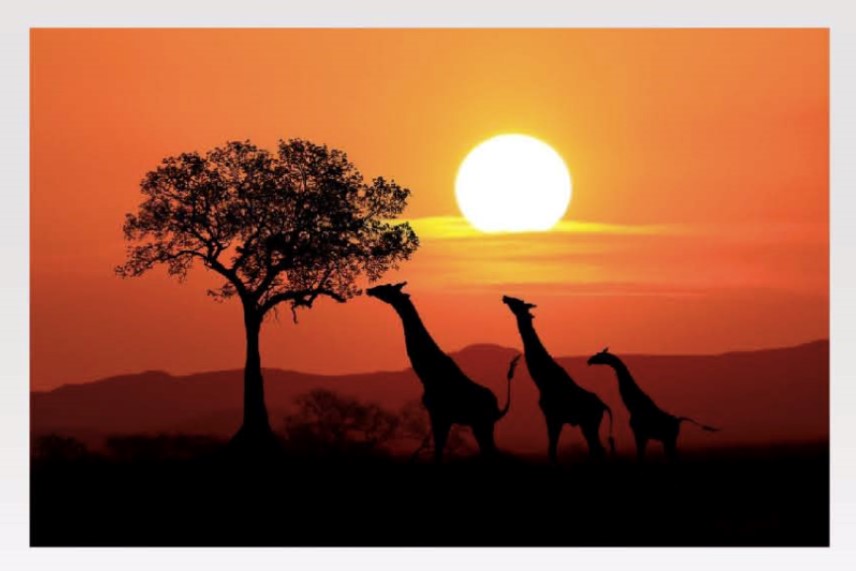 The Township is required to have this placed on our website per our insurance carrier.
The Transparency in Coverage mandate requires insurers and group health plans to make rate information publicly accessible to members and non-members starting July 2022. Medical Mutual will share rate information for Medical Mutual-contracted providers as well as historical allowed amounts and billed charges for out-of-network providers in a machine-readable file (MRF) format.  The information will be posted on a dedicated MRF landing page, accessible through MedMutual.com. To be considered compliant under the mandate, the regulations specify that ASO groups must include a link on their own website that directs users to the location of the publicly available MRFs.
The No Surprises Act (NSA), signed into law as part of the Consolidated Appropriations Act, 2021 (CAA), establishes federal standards to protect patients with health benefits coverage from "surprise" medical bills that may arise when receiving care from certain out-of-network providers and ancillary providers. 
https://www.medmutual.com/For-Employers/Employer-Resources/No-Surprises-Act-Legislation.aspx 
Now Accepting Reservations for Lake Point Park Shelter House!
The Township has began accepting reservations for Lake Point Park shelter house, but for a fee. It will continue to be open to the public daily unless otherwise posted as reserved. The cost to reserve the shelter house is $300. All reservations must be received by the first of the month of the month prior to the event  (i.e. July events, reservations must be made by June 1st). Reservations are on a first come, first serve basis and the date is not officially reserved until a complete reservation form and payment has been turned in. Once a reservation has been made, the party will have the shelter house reserved for them the entire day. We do not reserve more than one event per day. Attendees are asked to clean up after themselves and wrap up all activities by dusk. Reservation forms are available under the Service & Maintenance Departments web page or at the zoning office during their office hours. 
---
Board of Zoning Appeals
The Danbury Township Board of Zoning Appeals will hold an adjudication hearing at the Danbury Township Hall, 5972 E. Port Clinton Eastern Road, Marblehead, Ohio 43440 on Wednesday, September 21, 2022, beginning at 5:30 p.m. on the following applications:
Continued from 08.17.22
5:30p.m.
BZA-2022-186              142 Hidden Beach. Request for an Area Variance from Section 5.2.1.C.ii to allow for a detached accessory structure to encroach into the north, side-yard setback (0' proposed/5' required) and to be less than 5' from the principal structure (4' proposed). Albert Troyer, Owner/ Applicant; Lauri Paniccia, Agent/Daughter.
Postponed from 08.17.22
6:15p.m.
BZA-2022-189              820 E. Second Street. Request for an Area Variance from Section 3.5 to allow multiple additions onto the house which will exceed the 55% maximum lot coverage (57.2% proposed) and to Section 5.10.1.B. to eliminate the one (1) on-site parking space required when 50% or more of the structure is enlarged, rebuilt or structurally altered. Marilyn Roddy, Owner/ Applicant; Scott Kerik, Architect, Agent.
              Supplemental Document: Lakeside Ex. 1
7:00p.m.
BZA-2022-210              2448 Knobhill. Request for an Area Variance from Section 5.2.1.C.ii. to all for a detached accessory structure to encroach into the south, side-yard setback (3' proposed/ 5' required). David & Deborah Bastel, Owner/ Applicant.
7:45p.m.
BZA-2022-216              204 Sycamore. Request for an Area Variance from Section 3.5 to allow for a covered porch addition to further exceed the lot coverage (64.5% existing/ 73.4% proposed/ 55% maximum allowed). Robert Hartshorn, Owner/ Applicant.
Parties wishing to give testimony may appear in person or by attorney. Said hearing(s) may be continued from time to time as necessary. A copy of the aforementioned application may be viewed at the office of the Zoning Inspector at Danbury Township Zoning Department during normal business hours or by clicking on the case information above.   
---
Zoning Commission
None at this time. 
---
Board of Trustees
None at this time.
Contact Information
Danbury Township Hall
5972 E. Port Clinton Eastern Rd.
Marblehead, OH 43440
Phone: (419) 732-3039
Fax:     (419) 734-3137
Hours for the Trustees & Fiscal Officer are by appointment.