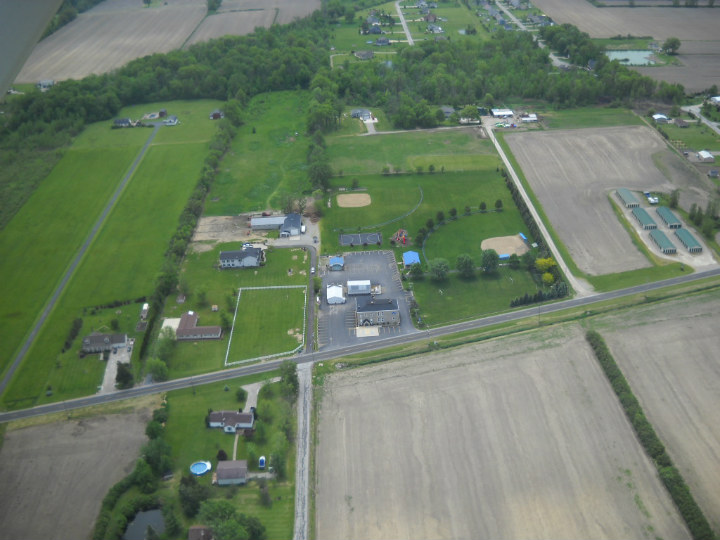 Danbury Township encompasses are area of 17.76 square miles which includes 32.75 miles of Lake Erie, Sandusky Bay and Harbor shoreline. The historic Village of Marblehead is located at the east end of the Township. The permanent population of Danbury is 4,264 with an additional 903 residing in the Village. Seasonal homes, condominiums, marina, campgrounds, cottages and recreational vehicle parks are home to a population of several thousand summer-only residents. Danbury was named for the original settlers who arrived from Danbury, Connecticut and became a township on March 6, 1840. The Village of Marblehead was incorporated in 1891.
MISSION STATEMENT
"The Mission of the Danbury Township Board of Trustees is to provide fair and representative government for all citizens, to foster pride in the community, to ensure fiscal solvency, to preserve and protect natural and historical sites, and to operate within the parameters of the laws of the State of Ohio while making certain that the Township remains an enjoyable place to live for both permanent and seasonal residents."
6th Annual Dog Show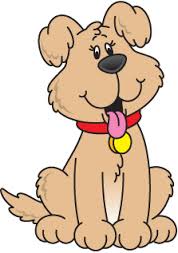 The 6th Annual Dog Show will take place Sunday, May 19, 2019 at Danbury Township's "Bark 'Til Dark" dog park located at 310 S. Bridge Road (SR 269). Registration is $10.00 and is from 1:00p.m- 1:45p.m. The judging starts promptly at 2:00p.m.
Please click here for the flyer with more information about categories, celebrity judges and rules.
Dog Park Rules
Bark until Dark - Dog Park - 310 S. Bridge Road (SR 269 South) across from Police Station. Park Hours: 8a.m. to Sunset.
Aggressive and/or unfriendly dogs are prohibited. Your dog must be able to play with other dogs.
Dogs younger than 4 months old are not permitted in the off-leash area.
Children under the age of 12 are not permitted in the off-leash area. Children aged 13-17 must be accompanied by an adult. Dog handlers must be at least 18 years of age.
Dogs must be leashed when entering and exiting the park.
Enter through the double-gate entry. Unleash your dog in the holding area first, then open the inside gate to the leash-free area. Keep all gates closed except when entering or leaving. Remove pinch or choke collars in the off-leash area. Keep the leash in your hand at all times.
Dogs must be closely supervised and within sight and voice control of their handler at all times. No more than 2 dogs per handler are permitted. Never leave your dog unattended.
Users of this park do so at their own risk. Owners are responsible for damage or injury inflicted by their dog(s). Danbury Township shall not be liable for any injury or damage caused by any dog in this park.
Female dogs in heat are not permitted in the off-leash area.
All dogs need to be current on vaccinations and licenses. Proof of current rabies vaccination and license is required upon request of police or animal control officers. Tags may serve as proof.
Do not bring a dog with contagious conditions or illnesses to the park.
NO food or dog treats in the off-leash area. NO glass containers in the off-leash area. NO smoking in the off-leash area.
Owners are required to pick up their dog's waste and deposit it in the containers provided.
Leash up and leave if your dog is having a bad day.
Fill any holes your dog digs.
Act responsibly! Failure to follow park rules may result in a loss of privileges or you may be ticketed.
Thanks to the Danbury residents and voters, Clean-Up Weeks are back! There are new rules for the operation of the event (See below).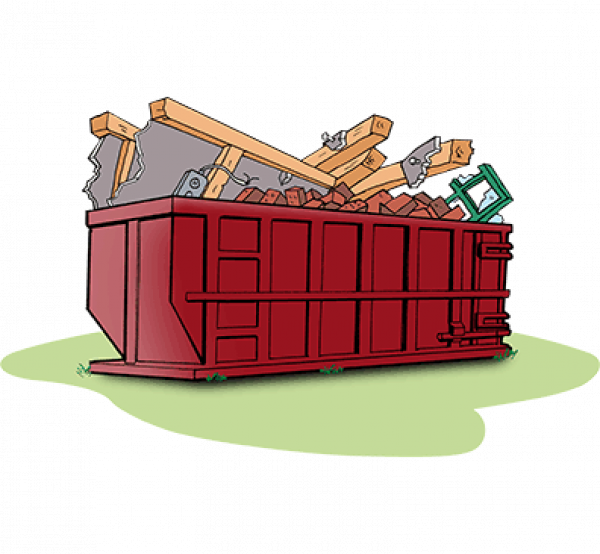 The 2019 Clean-up Weeks will be held:
          July 15-19
          October 21-25
The clean-up runs Monday through Friday during daylight hours. Township personnel will be available to provide unloading assistance from 7 a.m. to 7 p.m. Monday through Thursday. Clean-up ends promptly at 11 a.m. on Friday. This is for residents only, not contractors.
Rules & Regulations that remain the same:
No tires
No brush
No oil
No paint
No batteries
No boats or vehicles
No propane tanks
NEW Rules & Regulations:
Employees will assist with loads up to 80 pounds. If able, you are expected to help unload your vehicle.
No loose building materials (shingles, drywall, insulation). These items must be boxed or bagged.
No metal scrapping - strictly prohibited.
No commercial loads.
Maintenance Staff has the right to refuse any load. 
For 2019 Countywide Recycling Events, please click here. Additional information can also be found at recycleoss.org/danbury
Mulch & Leaf Brush Drop-off Site
The leaf drop-off site behind the dog park by the cell tower at 310 S. Bridge Road is now open for the season. Please remember:
No stumps or root balls, (we are only able to process limbs and branches).
No grass clippings or lumber.
You must use Biodegradable bags or bring loose leaves. Please do not leave any other type of leaf bags.
Contractor's are not permitted to use this service.
Dates for mulch assistance is as follows while supplies last:
Mondays from 8:00a.m.-9:00a.m. EXCEPT not on:
                       7/15 & 10/21
Saturdays from 8:00a.m - 12:00p.m. EXCEPT not on:
                              5/18
The site typically closes in early November. Exact date will be determined based on weather conditions and posted here. 
50th Anniversary of Danbury Township Police Department
In 2019, the Danbury Township Police Department will celebrate 50 years of dedicated service to our community. Each member of the department was issued a 50th Anniversary badge to wear proudly on their uniform. The members of our department are committed to making sure that Danbury Township continues to be a safe place to live and enjoy.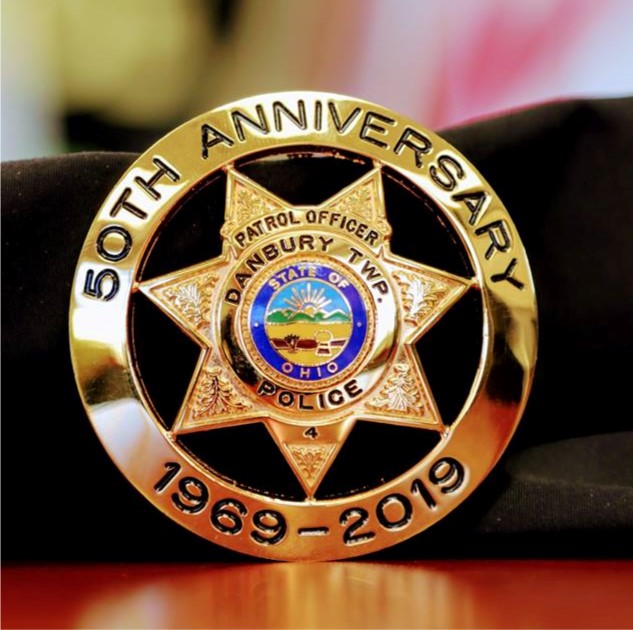 During the regular meeting on March 27, 2019 the Danbury Trustees were introduced to Kalahan, the township's new K-9. Pictured left to right: Sgt. Charlie Cunningham, K-9 Officer Brian Sloan and Police Chief Mike Meisler. Charlie and Mike presented Brian with a canvas print of Brian and Kalahan's first day on the job. Congratulations to the Danbury Township Police Department!
Ottawa County Sheriff's Office New Mobile App
The Ottawa County Sheriff's Office has launched a new mobile app. It is a free app available for both Android and Apple users. Their hope is to improve communication with the public. Thru the app, users can receive notifications of snow levels, major traffic accidents or detours, missing people or other warnings of potential danger. Features on the app, include the jail roster, sex offender registry, contact information for sheriff's divisions, submitting tips, links to other law enforcement websites and more.
Ottawa County Emergency Alerts WENS system
We encourage you to sign up to the Ottawa County Emergency Alerts WENS system. In the event of an emergency or severe weather condition, a text message will be sent to the mobile number and/or your email address that you specify. This is a free service provided by Ottawa County, Ohio.
To receive alerts, please click here to sign-up.
Now Accepting Reservations for Lake Point Park Shelter House!
The Township has began accepting reservations for Lake Point Park shelter house, but for a fee. It will continue to be open to the public daily unless otherwise posted as reserved. The cost to reserve the shelter house is $300. All reservations must be received by the first of the month of the month prior to the event  (i.e. July events, reservations must be made by June 1st). Reservations are on a first come, first serve bases and the date is not officially reserved until a complete reservation form and payment has been turned in. Once a reservation has been made, the party will have the shelter house reserved for them the entire day. We do not reserve more than one event per day. Attendee's are asked to clean up after themselves and wrap up all activities by dusk. Reservation forms are available under the Service & Maintenance Departments web page or at the zoning office during their office hours. 
Appointed Positions Available
If you have interest in serving on the Danbury Township Zoning Commission (ZC) or Board of Zoning Appeals (BZA) please submit an Appointed Position Application as well as your resume to Kathryn A. Dale the Danbury Township Zoning & Planning Administrator. She can be reached at (419) 734-6120 for more questions.
The Zoning Commission meets the 1st Wednesday of each month at 6:30p.m. and is responsible for amendments to the zoning resolution and map. The Commission is comprised of 5 regular members and 2 alternates. An appointment is for 5 years, unless fulfilling a vacated seat. To be considered for the position, your permanent residence of record must be Danbury Township. Applications will be accepted until the position is filled.
The Board of Zoning Appeals meets the 3rd Wednesday of each month at 6:30p.m. and is responsible for hearing requests on Appeals, Area Variances, Conditional Uses and Special Exceptions. The Board is comprised of 5 regular members and 2 alternates. An appointment is for 5 years, unless fulfilling a vacated seat.
To be considered for either position, your permanent residence of record must be Danbury Township. Applications will be accepted until the positions are filled.
FEMA Great Lakes Coastal Study & New Flood Map Information
FEMA is preparing new Flood Insurance Rate Maps (FIRMs) for Ottawa and the surrounding Counties. While Ottawa County recently adopted maps in 2015, these proposed new maps would replace the 2015 maps. FEMA anticipates that these new maps will be ready for adoption by 2018-2019. For more information, please contact Ottawa County Regional Planning Commission at (419) 734-6780. Information can also be found at www.greatlakescoast.org 
It is the policy of the Danbury Trustees to not accept anonymous complaints regarding tall grass, junk vehicles or other nuisance concerns. A written complaint regarding issues within 500 feet of your property will be accepted and reviewed to determine what action may be taken. Please go to Departments, then Zoning for more information and the form to file.
Police Department Burglary Prevention Tips
For those who are leaving the Danbury Township Peninsula either for a short vacation or for the entire winter season, the Police Department would like to offer a few tips to help make sure your residence is secure while you're away. As always, your neighborhoods will be patrolled and we're looking forward to your return. Have a safe Fall & Winter! Click here to view the flyer.
---
Board of Zoning Appeals
None at this time.
---
Zoning Commission
None at this time.
---
Board of Trustees
The Danbury Township Board of Trustees will hold a public hearing beginning at 6:15 p.m. on Wednesday, May 22, 2019 at the Danbury Township Hall, 5972 E. Port Clinton Eastern Rd., Marblehead, Ohio for the following application:
ZC-2019-041              249 S. Bridge (SR 269). Request for a Map Amendment from "R-3" High Density Residential to "C-2" General Commercial for PIN# 0140467606665000 (Sec. 4, Lot 3 Firelands Survey) consisting of 19.885 total acres. Marjory Kobylski, Owner/Applicant; Safe Harbor Development, Mark Montgomery, Agent.
A copy of the proposed amendment may be viewed at the office of the Zoning Inspector at Danbury Township Hall during normal business hours, at the Ottawa Regional Planning Commission office at the Ottawa County Courthouse or by clicking on the case information above. At the conclusion of said hearing and the Danbury Township Board of Trustees will take action.
Contact Information
Danbury Township Hall
5972 E. Port Clinton Eastern Rd.
Marblehead, OH 43440
Phone: (419) 732-3039
Fax:     (419) 734-3137
Hours for the Trustees & Fiscal Officer are by appointment.